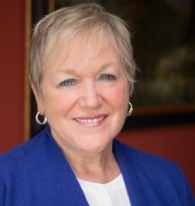 SALLY FAUBION is a numerology expert with over 50 years of helping thousands of individuals use the metaphysical sciences to improve their lives, families, businesses, and organizations. Sally is based in San Francisco, where made a name for herself as one of the most sought after spiritual advisors in the community. Her vast experience and passion for numerology make her a go-to for individuals, celebrities, Fortune 500 corporations, and well-known organizations looking to better understand the mystical science of numerology.
"All numbers resonate the profound forces of the universe." — Pythagoras
THE MATRIARCHY CONTINUES TO RISE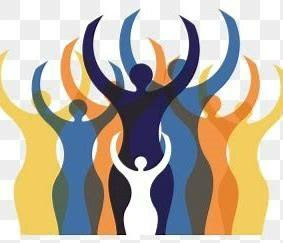 This is a 6 universal year (2+2+0+2 = 6). In numerology, the even numbers – 2, 4, 6, and 8 – are all female in orientation. (The male-oriented numbers are 1, 3, 5, 7, and 9.) Men and women have both the male and female numbers, and thusly, male and female attributes or energies, in their numerological charts, and all have their high and low sides. This year will offer a testament to how powerful and strong this "women's millennium" will be, since the 6 represents peace, justice, and truth. The 6 thrives on beauty and harmony in all aspects of life.
There are signs that the low side of the patriarchy is losing ground. For example, Bill Cosby has recently been found guilty of "having sex" (more correctly called "pedophilia") in 1975 with a 16-year-old girl. My curiosity got the best of me, and I decided to Google "How many powerful men in the US are facing sexual allegations at this time." I was startled to find a list of 100 posted by #MeToo, titled "Post-Weinstein, These Are the Powerful Men Facing Sexual Harassment Allegations." You might be surprised to learn who some of those men are. I was.
President Putin's attack on Ukraine has opened him up to worldwide scorn and vilification. The world's reaction has been greater than in prior times when male leaders acted on the "low side" of their numbers. Again, this does not bode well for patriarchial leadership in the future, particularly if negatively expressed. Time will tell, but I have high hopes for the future as we come into greater balance through the influx of matriarchal energy and believe that, once the Putin-instigated debacle has concluded (my numbers say sometime in March of 2023), there will be no more wars.
Finally, the impending Supreme Court decision to take away the reproductive rights of women by overturning Roe v. Wade may be the final straw, so to speak. Recall that in the 2018 general elections, there was a record-breaking 103 women elected or reelected into the US House of Representatives. This was referred to as the "Year of the Woman." It will be interesting to see how women respond to the decision on Roe, particularly with respect to women seeking public office. I would not be surprised to see an impressive onslaught of women in Congress in this November's general election
There is much to celebrate during this year of the 6. Do not let negative headlines get you down. The old must go away to make room for the new, and according to the numbers, the future will be nurtured and more balanced with matriarchal influences.
TEN BENEFITS YOU RECEIVE FROM A NUMEROLOGY READING BY SALLY FAUBION
1 – Learn what you brought with you into this lifetime to help you to be your best self.
2 – Learn how and why the challenges and setbacks you experience actually help you to evolve.
3 – Gain an appreciation of yourself from a "higher consciousness" perspective, and learn about the gifts you brought with you into this lifetime. 
4 – Learn what personal numerological year you are in and what that means to your present circumstances and how to benefit by it.
5 – Gain a better understanding of your role as a "significant other" that helps your own growth and personal development.
6 – Learn the childhood "attitude" of your child or children and how to help them to benefit by that "attitude."
7 – Understand your strongest personality traits, attitudes and motivations to help you achieve your aspirations and goals.
8 – Gain Sally's perspective of any challenges you may have faced or be facing at this time that are causing you angst or an inability to comprehend why they are occurring and when and how they will end. 
9 – Learn how your significant other/marriage mate helps you in ways you wouldn't  imagine, even if your partnership is more difficult than harmonious. 
10 – Learn what you have come to offer from a "higher consciousness" standpoint in your latter years. 

30 Minute Reading
All readings are conducted via phone
This reading is for returning clients only. Get your numerological "tune-up" and receive guidance on current life events, as well as numerological influences for you this year, month, and time of life. Book now for clarity and help with the numbers affecting your life right now!

60 Minute Reading
All readings are conducted via phone
Sally provides astonishing insights, structured information, and practical guidance. You will feel reassured, hopeful, and more in control of your personal and professional growth.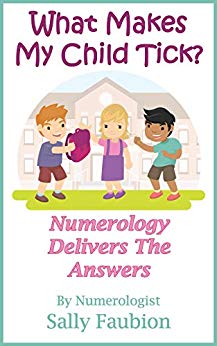 What Makes YOUR Child Tick?: Numerology Delivers The Answers
Sally Faubion offers a concise, yet comprehensive perspective, of what makes your child tick based on the qualities associated with the most influential aspects of their personality and character. As expressed in her book, Sally learned a great deal about herself and her family members by using these numerological methods. The addition process is simple, and the end results are interesting and, in many respects, amazing.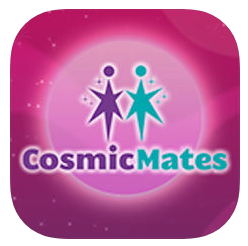 CosmicMates – Calculate Your Numerological Compatibility!
Cosmic Mates easily calculates your numerology chart and runs compatibility evaluations on your relationships. You can learn about your personality & potential destiny, discover your compatibility with a partner, family member, or friend, and compile a list of your relationships & their ratings.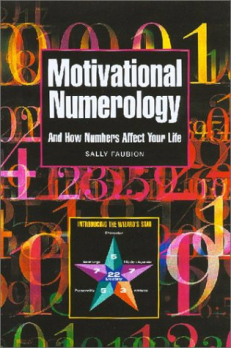 Motivational Numerology: And How Numbers Affect Your Life
Sally Faubion explains in simple, easy-to-follow terms how to determine one's "numbers" using a name and birth date. The numbers represent various aspects of a person's life, including: destiny, character, personality, soul's urge, attitude, and hidden agenda. She then provides helpful information on what these numbers mean and what they reveal.
I have known Sally through my sister for about 18 years.  My first reading was right before my husband and I adopted our daughter.  My husband and I  were going through infertility treatments and I wasn't sure if this was the direction for my family.  She talked about my past and how it effects my future.  Sally suggested that I should be open…
Sally is very knowledgeable, honest and professional.  She exceeded all my expectations.  I highly recommend her  to anyone who wants to learn more about  numerology.  Her analysis was right on the spot and very detailed.
Wow….are all the readings fixed or what?….I was really excited after reading all the reviews on yelp and made an appointment. I have never had a reading with an numerologist before so I was looking forward to it.I think this is the first time I felt more confused and depressed after having a reading done. She kept telling me things that had already…
After the reading with Sally, I listened to the recording twice in the evening.  It is such a pleasure to listen to the conversation as it is clear, detailed, accurate and filled with positive energy.  I wish that my mind was quick enough so I didn't miss SSally's leads at certain points of the reading.  Sally is graceful and professional and these qualities…
Sally meets all aspects to deserve my five stars.  Sally is very eloquent in her readings yet able to walk the fine line of being diplomatic while candid.  She has the knowledge and the ability to interpret the material with much relevancy across time, culture and environment.     Besides the psychic aspect, I've learned a great deal from Sally's wisdom, and this…
Almost 3 years ago I spoke to sallie, she said by age 25 I would be married with children. I'm 26 now and reunited with my current boyfriend last year. Fate brought us together when we least expected it. A friend of mine, eric, invited him over to my apartment (unaware of the fact we knew each other)  i almost didnt agree to…
I have spoken with Sally numerous times now and am constantly mesmerized by her accuracy and candor. She uses a combination of numerology and astrology for thorough insight and records readings so that you can focus as opposed to scramble writing notes. I trust her implicitly and will continue to seek guidance from her for as long as she will let me. Thanks!
I had a reading from a well-known numerologist in 2008 and he didn't begin to compare to Sally. I had sent Sally my birth name, but when I spoke with her, I explained that I had been born three months pre-mature and because my parents thought I was going to die, they didn't name me when I was born. Therefore, "baby girl" was…
I've had 2 readings by Sally.  One was last year and again last month.  Sally's readings are spot on.  The direction she gave me last year helped me understand things as I experienced them.  It also directed me to move forward with optimism. I would and have recommended Sally.  She is the real deal and is highly customer focused.Thank you Sally,Cindy T.
I met Sally at a women's networking event where she was doing short "numerology" readings.  Her 10-minute introduction was enough for me to know that she was uncannily accurate and I wanted to know more.  She handles her assessments in a very fact-based way — and she's so so so spot-on accurate about your past that you have no choice but to believe…
Sally has done a number of readings over the years for me and they are always very insightful, accurate, and helpful. I love the way she blends her vast knowledge and insights to provide perspectives that help me understand what is going on for me and my family, and what I can look forward to. Her readings have also provided really valuable information…
Sally's one of those people you meet for the first time but it feels like you've known her all your life. She's so warm, personable, and interesting that you could spend hours talking to her and forget the time. She did a reading for my group at a party one evening and we were all very impressed with her insight. Can't wait to…