Sally Faubion Numerology
Hello From Sally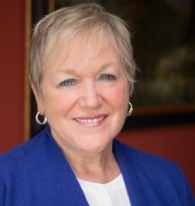 Dear Visitor,

Thank you so much for visiting my website.  I sincerely hope you find the content here meaningful and clarifying on your journey.

I first discovered the metaphysical science of numerology in 1965 when I picked up the book "Numbers As Symbols of Self Discovery" by Richard Vaughn. From the first page, I knew I had discovered my life's purpose. I have been practicing numerology daily for the past 50 years, reading hundreds of books on the subject, running numerology charts for an unnameable number of celebrities, politicians, and historical figures, and working with thousands of individuals and groups.

Western numerology, which I practice, was founded by Pythagoras, the renowned Greek mathematician and philosopher who lived in 500 B.C. Although evidence has been found that the practice of numerology even predates Pythagoras, this method is the most accepted process used by modern-day numerologists. Over the years, I have witnessed the power of numerology to explain and bring to light the personal qualities and traits of the individuals I work with, help them with challenging decisions in their private and professional circumstances and better understand the rhythms and patterns in their lives.
This site offers many tools to discover and begin to experience the power of numerology and the other mystic sciences. And if you would like a personal numerology experience, I'd love to a phone reading for you. You can schedule it here.

My best to you,
Sally
30 Minute Reading
All readings are conducted via phone
From
This reading is for returning clients only. Get your numerological "tune-up" and receive guidance on current life events, as well as numerological influences for you this year, month, and time of life. Book now…
60 Minute Reading
All readings are conducted via phone
From
Sally provides astonishing insights, structured information, and practical guidance. You will feel reassured, hopeful, and more in control of your personal and professional growth.
Event Entertainment
$200 per hour for a minimum of 2 hours. Travel time fee required for parties being held outside of San Francisco.
Whether planning an intimate dinner party or large corporate gathering, your event is sure to benefit from Sally's spot on numerological guidance and witty delivery.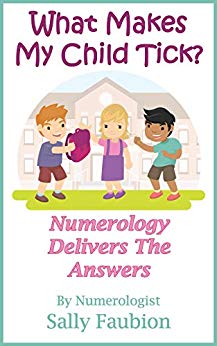 What Makes YOUR Child Tick?: Numerology Delivers The Answers
Sally Faubion offers a concise, yet comprehensive perspective, of what makes your child tick based on the qualities associated with the most influential aspects of their personality and character. As expressed in her book, Sally learned a great deal about herself and her family members by using these numerological methods. The addition process is simple, and the end results are interesting and, in many respects, amazing.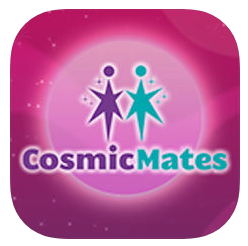 CosmicMates – Calculate Your Numerological Compatibility!
Cosmic Mates easily calculates your numerology chart and runs compatibility evaluations on your relationships. You can learn about your personality & potential destiny, discover your compatibility with a partner, family member, or friend, and compile a list of your relationships & their ratings.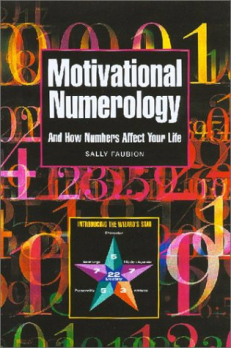 Motivational Numerology: And How Numbers Affect Your Life
Sally Faubion explains in simple, easy-to-follow terms how to determine one's "numbers" using a name and birth date. The numbers represent various aspects of a person's life, including: destiny, character, personality, soul's urge, attitude, and hidden agenda. She then provides helpful information on what these numbers mean and what they reveal.
I have known Sally through my sister for about 18 years.  My first reading was right before my husband and I adopted our daughter.  My husband and I  were going through infertility treatments and I wasn't sure if this…
- Barbara C.
Sally is very knowledgeable, honest and professional.  She exceeded all my expectations.  I highly recommend her  to anyone who wants to learn more about  numerology.  Her analysis was right on the spot and very detailed.
- ebru e.
Wow....are all the readings fixed or what?....I was really excited after reading all the reviews on yelp and made an appointment. I have never had a reading with an numerologist before so I was looking forward to it.I think…
- L B.
After the reading with Sally, I listened to the recording twice in the evening.  It is such a pleasure to listen to the conversation as it is clear, detailed, accurate and filled with positive energy.  I wish that my…
- Jenny G.
Sally meets all aspects to deserve my five stars.  Sally is very eloquent in her readings yet able to walk the fine line of being diplomatic while candid.  She has the knowledge and the ability to interpret the material…
- Michelle S.
Almost 3 years ago I spoke to sallie, she said by age 25 I would be married with children. I'm 26 now and reunited with my current boyfriend last year. Fate brought us together when we least expected it.…
- Soffie G.
I have spoken with Sally numerous times now and am constantly mesmerized by her accuracy and candor. She uses a combination of numerology and astrology for thorough insight and records readings so that you can focus as opposed to…
- C W.
I had a reading from a well-known numerologist in 2008 and he didn't begin to compare to Sally. I had sent Sally my birth name, but when I spoke with her, I explained that I had been born three…
- Susan S.
I've had 2 readings by Sally.  One was last year and again last month.  Sally's readings are spot on.  The direction she gave me last year helped me understand things as I experienced them.  It also directed me to…
- Cindy T.
I met Sally at a women's networking event where she was doing short "numerology" readings.  Her 10-minute introduction was enough for me to know that she was uncannily accurate and I wanted to know more.  She handles her assessments…
- Tonya L.
Sally has done a number of readings over the years for me and they are always very insightful, accurate, and helpful. I love the way she blends her vast knowledge and insights to provide perspectives that help me understand…
- Nancy R.
Sally's one of those people you meet for the first time but it feels like you've known her all your life. She's so warm, personable, and interesting that you could spend hours talking to her and forget the time.…
- Yvonne S.
I was lucky enough to be invited to meet Sally for a mini numerology reading recommended by a good friend. It was a group reading, it was so much fun and very insightful to hear about everyone's characteristics and…
- Lauren M.
I loved having my numbers read by Sally; she did such a phenomenal job and provided so much information (really, A LOT of info!). She does quite a bit of work and prep for your session, reading your charts/numbers…
- Michael H.
Sally is great! She did readings for a group of us this fall and it was so fun. Her insight was both meaningful and encouraging, not to mention entertaining since your friends are around to hear each other's readings!
- Ingrid R.
Several years have passed since I've seen Sally. I still standby the description of the nature in which she interacted me: hostile and unprofessional. That said, Sally has skill. While her commentary was thin and non-specific and she did…
- SalsaBoy S.
Subscribe to Sally's newsletter to get monthly numerology news & insights.